Hearing Waiver Procedure
---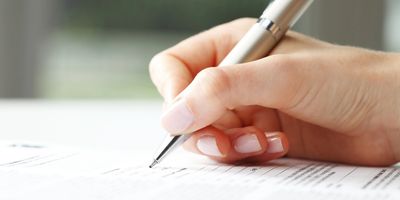 Apply an application for the hearing exemption (downloads PDF at bottom)

Meanwhile waiting on the exemption in the mail, go to Department of Motor Vehicles to get a CDL study guide, study for General Knowledge and Air Brake exams, and pass it to get CDL permit before enrolling into a truck driving school.
Attempt to contact your nearby Vocational Rehabilitation office to open a case to assist with tuition, interpreters as they may help pay for your DOT exam.
Search a CDL driving school that willing to teach a deaf student.
The procedure will take up to 180 days to get the waiver. Make sure you keep in touch with FMCSA office over the waiver updates
For renewals:

Apply your renewal application, include a copy of your recently 3 years driving record, a copy of your CDL front and back, and current medical card; email to Madeline Boyd.

Email

is the best, effective and fastest way to send over your paperwork.
To check on your waiver status, call or check on the website they provided to you.
Turn your paperwork in within

3-6 MONTHS IN ADVANCE

before your waiver expiration date.